Shelves and Bins
Garage Team offers a super variety of high quality aluminum shelves and bins allowing you to store all of your tools, cleaning products, cans, equipment and tools in their own spot to keep your garage or work space organized and looking awesome! Our shelving products are ideal for your workshop, garage, basement, racetrack, home, office or factory. All the shelves and bins are sharp looking, durable and built to last. Like the rest of our products, they are 100% made in the USA by skilled craftspeople who not only build the products, but use the products themselves.
All of our aluminum racks, ramps, cabinets and accessories are Made as they are Ordered. Please check item description for approximate shipping times.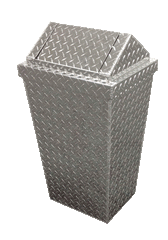 This multi purpose trash can is great to put in your garage, office and more. Designed for a 30 g...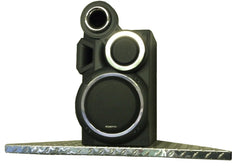 Garage Team offers a variety of corner shelves that are ideal for your garage, work shop, basemen...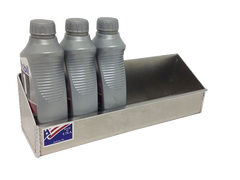 Oil Shelves from Garage Team help you organize your garage. Place the oil shelves anywhere for oi...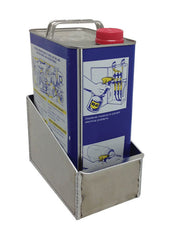 Keep those gallon jugs from being scattered all over your shop. Organize and store your gallon ju...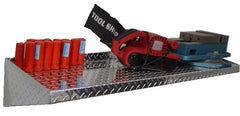 Please choose your desired shelf length from the drop down box. Multiple Shelves or Different Si...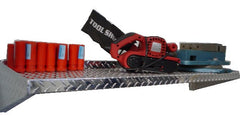 Improve the look and functionality of your garage with these sharp looking and durable shelves by...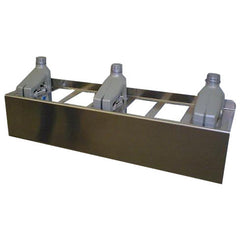 Garage Team offers a safe and efficient method for storing your oil bottles in your garage. Holes...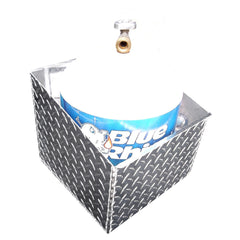 The propane tank holder is a great product for storing and organizing your propane tank. Looks ni...