Tire Racks
Garage Team offers you quality tire rack options allowing you to maintain your investment. The tire racks work perfect in your garage or barn. 100% made in the USA by skilled craftspeople who not only build the products, but use the products...just a bunch of hard working folks looking to manufacture the best storage accessories you can find!
All of our aluminum racks, ramps, cabinets and accessories are Made as they are Ordered. Please check item description for approximate shipping times.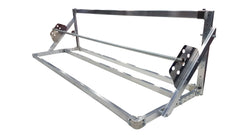 Heavy duty tire racks that are similar to Garage Team standard tire racks, but the Deluxe version...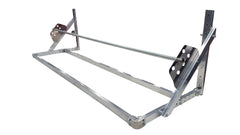 The best tire racks on the market yet still economical and functional as they fold up to be out o...